Karen's Story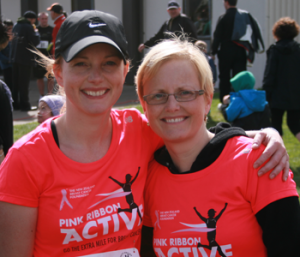 The Karen Louisa foundation was set up in honour of the late, beautiful Karen Hunter (nee Scott) who passed away from breast cancer in April 2015.
Karen was diagnosed with breast cancer after finding a lump in December 2011 but she wasn't that worried as she had found a similar lump (a benign cyst) in her other breast earlier that year.  Following an ultrasound scan she was refered to a breast surgeon as soon as possible.  Three harrowing days later her worst fears were confirmed.  A mastectomy followed in January and the biopsy revealed mixed lobular and ductal stage III breast cancer.  Chemotherapy started soon after and Karen remained positive throughout her treatment – working as well as being Mum to her two cherished boys who were just three and five years old at the time.
Slowly life began to return to "normal" and with a new perspective she embraced life  wholeheartedly. She took up hockey again – a college passion she had wanted to rekindle; she even pushed herself to do the Tough Gal Challenge, all the while monitoring her health closely.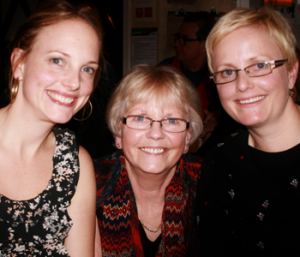 But in August 2013 she went for a routine ultrasound to check her remaining breast. An incidental finding discovered that the breast cancer had returned and had spread to her liver, with further tests revealing it in her bones as well.  Karen and her family were beyond devastated; she was now stage IV, advanced and incurable.
Chemotherapy started immediately and she responded well to it.  She threw herself into her 'new normal' – keeping up to date and pro-active with her treatments, constantly researching her options and advocating for others as well.
She became a passionate voice for those in similar situations and in 2014 Karen was invited to Auckland by the New Zealand Breast Cancer Foundation where she spoke at a consumer meeting as a voice for those with secondary breast cancer. She was also very involved in the Metavivors support group.
She was determined not to let her diagnosis define her. Accordingly, she compartmentalised her life as a wife, mother, sister, daughter, friend and colleague – so much more than a breast cancer patient.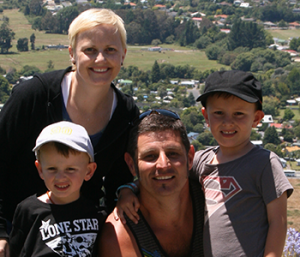 Karen was articulate, intelligent, feisty, kind and brave and she loved her boys utterly. She loved music, everything from Solo Mio to Katy Perry and U2. She was a terrible driver, she was the Trade me queen, she had the funniest sneezes and she was, as she used to say, "hobbit height".
In a document that was left to her boys she described herself and who she was. It was entitled "Some thing's you didn't know about me (if you wonder where you get it from) and things that are important to me:
I love monarch butterflies, they symbolise beauty yet courage as they fly against adversity.
I appreciate great design – objects, furniture and house architecture.
I am a perfectionist.
I love the water – I could watch the sea for hours and hours.
I have a dry sense of humour, I tease people a bit.
I speak my mind, if I don't like it I will say it (nicely of course!)
I love music and dancing.
I love photos which capture memories and good times.
I am short!
I love to talk over and over things with my sister.
There is nothing wrong with asking for help.
Have integrity, don't lie. Honesty is always the best policy.
Be kind to others and you will receive kindness back.
Life is unfair. No ones life is perfect even if it seems to be. Things will happen that you can't explain, you will wonder if there is really a God. But you have to see it as a bump on the horizon, look at it as an opportunity to learn from it, no matter how bad or unfair it seems.
Listen. Someone who listens to others is liked.
A happy life is sticking with your family and being good to your friends.
Live life to the fullest, love and laugh, ok?!
Karen met the adversity of the last three and a half years of her life with determination, spunk and grace and she never gave up. She never gave up being a firm advocate and researcher for herself and others, she challenged the "norm" and always looked for innovative treatments that could help her live and thrive.
A huge void has opened in so many peoples' lives, but through the Karen Louisa Foundation her voice will continue to be heard.
"I did not lose a battle, I actually won for a long time. I did not give up; I tried everything practicable to fight. No one, including myself, is to blame."